Thank you for clicking through to my website!
I have been practicing as a counsellor and psychotherapist in the North West since 2010, with over 5000 sessions of therapeutic experience to date. Over this period, I have worked for four different third-sector organisations (i.e. charities), an NHS counselling service and in private practice.
Before training as a counsellor, I worked for the NHS as a community mental health worker. In this role, I supported people with longer-term mental health problems in taking up new activities to improve their lives. Prior to that I volunteered for Victim Support Manchester, offering emotional support to victims of crime and domestic abuse.
Currently I provide counselling and therapy to young people in my employment with 42nd Street, a well-respected Greater Manchester charity. I completed my training in clinical supervision in 2021.
I have a number of places in my private practice for adults and young people aged 13+ and also offer clinical supervision for anyone working in the field of mental health.
**Please note there is currently a wait of 1 -3 months for a place.**
Some of the issues I have helped people with are:
depression
anxiety
trauma
emotional, physical and sexual abuse
insomnia
bereavement
OCD
stress
motivation / procrastination
cultural issues
chronic physical illness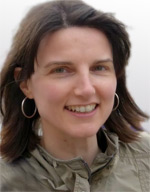 I feel that I bring a warm and genuine 'human touch' to my work rather than hiding behind 'therapy speak'. I can challenge gently when it seems helpful and am not afraid to be challenged by you - all your feelings are okay to talk about, even (and especially!) the difficult ones.
At various times in my life I have had counselling and psychotherapy myself, to help me through difficult times or to work on particular issues. I regularly attend training events, groups and workshops to keep my knowledge and skills up-to-date.
As is expected in my profession, I have regular clinical supervision to ensure high standards in my work. I am also an Accredited EMDR (Eye Movement De-sensitization and Reprocessing) Practitioner and offer this very effective therapy for trauma at a competitive rate.
You can read more about my therapeutic approach in the section on integrative therapy. The FAQ page has information about fees and other practical aspects of counselling. If you have any further questions, please get in touch.